Cosmetic Dentistry in Brisbane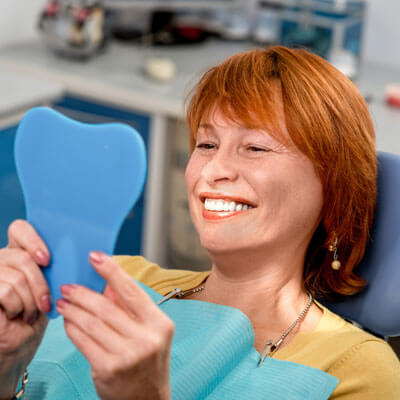 Crafting Confident, Beautiful Smiles
At Excellence in Dentistry, we focus on improving our patients' smiles with conservative and non-invasive dental procedures. We believe that a warm smile is welcoming and helps you be more confident in your day-to-day life.
Being unhappy with the appearance of your smile can have a big effect on both professional and personal relationships.
At Excellence in Dentistry Brisbane clinic, we are highly experienced in both small and in depth smile makeovers from teeth whitening, correcting misaligned teeth with invisible braces, replacing missing teeth with implants, same day crowns or creating stunning smiles with porcelain veneers, you can be sure we offer the right treatment to brighten your smile.
NEW PATIENTS

How We Can Help
Is used to treat a number of common dental issues that typically deals with the overall appearance of your teeth and smile. It may be that your teeth have become stained or discoloured over time, or you have had gaps, crooked or chipped teeth and you find you hide your teeth when you smile. Often it can be after a dental treatment, for example, if a patient has required a tooth be removed due to decay, the appearance of the smile is changed and the the patient can opt for implants or to get porcelain veneers to replace the missing tooth.
Payment Plans and Access to
Super for Treatment
We know that for some patients, the cost of treatment may be an issue.
To assist in getting the beautiful smile you to want, we partner with several dental payment finance companies such as Medipay and Supercare, providing alternate payment solutions for potential patients so that they can move forward with treatment without the added pressure of affordability.
Types of Treatments Available
Giving 100% focus on improving our patients' smiles using conservative and non-invasive dental procedures is our number one goal.
We're happy to offer the following treatments to make you look and feel your very best:
How Much Does Cosmetic Dentistry Cost?
We know many customers are keen to know an indicative price for dental cosmetics treatment, and obviously costs depends on the specific treatments you are receiving.
Some treatments such as teeth whitening can be as low as a few hundred dollars where as multiple implants will be many thousands.
Other factors that will influence the cost of your treatment might include your initial oral health, the materials used throughout your treatment, and the amount of work required, for example larger chips may cost more to restore than smaller chips to your teeth.
Learn More Today
We'd love to help you achieve the smile of your dreams. Call us today at (07) 3839 7757 to learn more about our cosmetic dental options.
CONTACT US

Cosmetic Dentist in Spring Hill, Brisbane CBD QLD | (07) 3839 7757