CEREC® Crowns and Veneers in Brisbane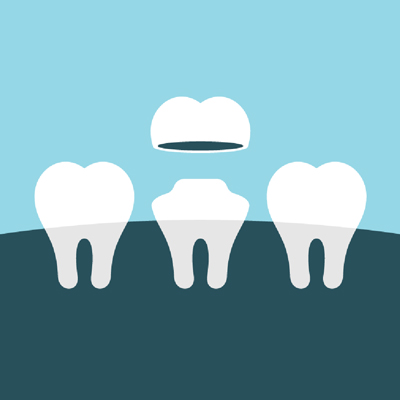 Ready to achieve a picture-perfect smile that looks great and functions wonderfully? With the advanced CEREC system, one day crowns and veneers are now available, as well as bridges and ceramic fillings.
One day Crowns
If you need a ceramic or Zirconia crown, CEREC is a great option as it is fast and precise. The tooth will be prepared for the crown first, then the site, opposing jaw and the bite will be scanned. Our dentist then will design the crown and send the design to the milling machine which will mill the crown out of a block of ceramic like zirconia.
NEW PATIENTS

One day Bridges
With advancements in CEREC technology, these days there are zirconia ceramic blocks available which has enabled us to make strong well-fitting 2 and 3 unit bridges in one day. The procedure is the same as one day crowns. A dental bridge is used to close the gap of a missing tooth/teeth between remaining teeth.
Inlays/Onlays
For any reason, if a large part of the tooth is lost , for example as a result of large decay, failed fillings or fracture, fixing the tooth with composite filling material is not the best option in the long term. In these cases, hybrid ceramic fillings are made outside of the mouth and get cemented on teeth. these indirect fillings are called Inlays or Onlays.
One day Veneers
In some cases when there is need for veneers, we can make beautiful hybrid or full ceramic veneers with CEREC. However, you should be a good candidate for that. For example, the bite should be ok or there should not be severe discoloration or malalignment of teeth.
The CEREC Process
The CEREC machines uses CAD/CAM technology to create perfect, lifelike restorations. Essentially it is a computer, camera and ceramic mill that creates precision 3D restorations rolled into one.
Turns a problem tooth or gap to a perfectly restored smile – in just a few hours! No need for a temporary crown to be fitted.
Our skilled dentists will ensure that the restoration is a perfect shade and fits perfectly.
Learn More Today
We'd love to help you unleash a beautiful smile with CEREC one-day crowns or veneers.
Find out if they're right for you by booking a visit with us today.
CONTACT US

CEREC® Crowns and Veneers in Spring Hill, Brisbane CBD QLD | (07) 3839 7757