General Dentistry in Brisbane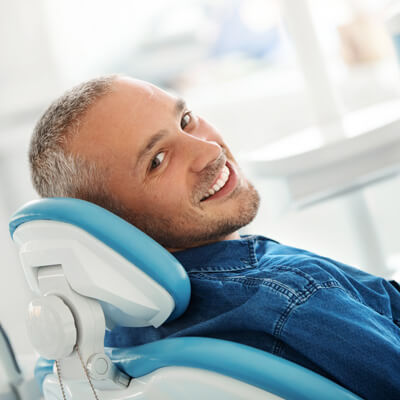 It's said the best place to start is at the beginning, and with general dentistry, it all begins with an initial comprehensive examination. In a general dental visit, our team will go beyond simply cleaning and flossing your teeth—we'll lay the groundwork for any future dental needs.
What is General Dentistry?
What to Expect
At Excellence in Dentistry, your dental exam includes:
Oral cancer screening, both visually and digitally (using the fingers), checking all your lymph nodes, lips, tongue and the insides of your mouth and cheeks.
Series of diagnostic X-rays that provide a comprehensive view of your teeth and the condition of your bones.
Periodontal examination, including a thorough screening and assessment of your gums to check for any signs of gum disease.
Occlusal exam to check for bite problems (underbite, overbite, crossbite), worn teeth, and jaw problems, such as TMJ.
A tooth-by-tooth check to identify cavities, examine prior treatment and restorations, and the current condition of each. We will locate any chipped, cracked or missing teeth, and identify any work that needs to be performed, such as protective sealants or fluoride treatments to strengthen the teeth.
During your exam, if we discover a condition or cavity that may need a filling, we'll discuss how to move forward with care straightaway.
Ready to Book Your Visit?
Every journey begins with a first step! If it's been a while since you've seen a dentist, we'd be happy to provide you with a thorough examination. If you have any questions or would like to schedule an appointment, please contact us today.
CONTACT US

General Dentistry in Spring Hill, Brisbane CBD QLD | (07) 3839 7757