New Patients at Excellence in Dentistry
We look forward to welcoming you to
Excellence in Dentistry
. When you book your first appointment, our team will send you information to make your visit more streamlined and convenient. This will include your new patient paperwork, so you can complete it before coming in—saving you time in the office. We'll also let you know where to park and how to find our office in the Central Business District.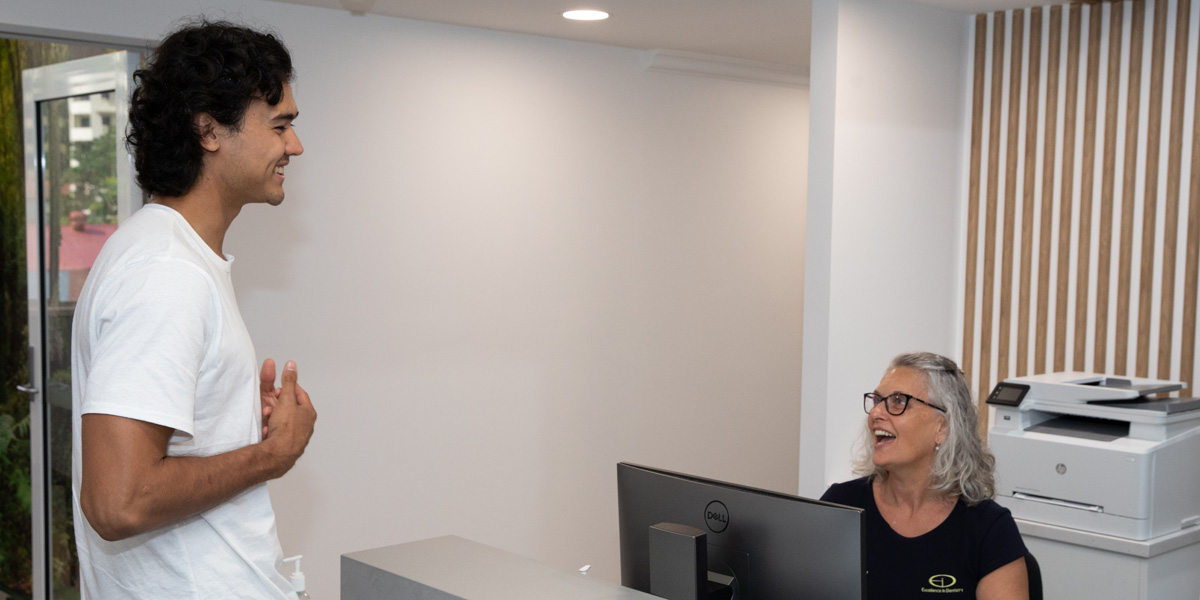 Your First Visit
When you enter our state-of-the-art practice, our front desk team (usually Baz or Wendy) will greet you and make you feel welcomed. They'll answer any questions you may have and invite you to have a seat.
If you're coming in for a check-up and clean, your hygienist will greet you and take you to the room. They'll take the time to chat with you and make sure you feel comfortable before beginning.
Your hygienist will do a thorough clean and any necessary X-rays.
CONTACT US

Then one of our dentists will do a full examination. They'll explain anything they found on your exams, and what any follow-up treatment may involve. Then we'll walk you back up to the reception desk to get you scheduled for your next six-month clean, or for any treatment you'll be having done.
We will provide a written treatment plan and cost estimate and email it to you, so you can look it over privately and make an informed decision. This treatment plan will include your concerns, our diagnosis, our recommendations for treatment, and a quote for the cost.
If your first visit is for a dental consult, your dentist will greet you and take you back for the consultation; you will not see the hygienist first.