Emergency Dentistry in Brisbane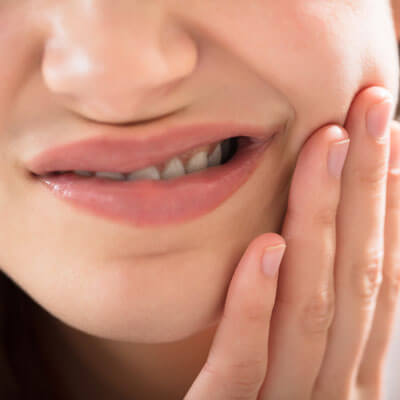 As a primary health provider we practice flawless and impeccable infection control measures inline with medical workplaces as a matter of routine.
We are also taking additional measures including the following:
Hand sanitisers are offered for your use when you arrive at our practice.
Air purifiers are running in the shared environment of the practice.
All common and shared surfaces like furniture, door handles, water cooler handles and even pens are sanitised after every patient.
All magazines and reading material are removed from our waiting room, etc.
We're There For You If You Need Us
Excellence in Dentistry in Brisbane offers emergency dental services and usually keeps slots available for same day appointments.
Our patients are so important to us that we offer emergency care so you can rest assured that your dental concerns are catered for. If you require emergency dental surgery we have time set aside every day to accommodate emergency care, to treat you as fast as possible and get you smiling again.
Help for the Following Emergencies:
Toothaches
Broken and cracked teeth
Gum abscesses
Lost Fillings
Dislodged crowns/bridges
Traumatized Teeth
Know What To Do If You Need an Emergency Dentist Brisbane
Knowing what to do in a dental emergency can be the difference between saving and losing a tooth. If you are suffering persistent toothache it is a sign that something is wrong. Don't wait for the pain to become unbearable. Visit us today!
Help for Toothaches
If you're experiencing a toothache, we think it's better to be safe than sorry. The 'I'll wait and see what happens' attitude could be a costly one. At Excellence in Dentistry, we're happy to help patients just like you get out of pain and back to smiling.
When you experience toothache, you should rinse your mouth in warm water and gentle floss around the tooth to ensure there's nothing stuck between your teeth.
Do not put any sort of painkiller against the gum near the aching tooth because it could burn the gum tissue. If the pain persists, call the dentist.
In the event that you lose a tooth, hold the tooth by the crown and rinse off the tooth root. If possible gently replace the tooth into the socket and gently hold the tooth in place. If you cannot replace the tooth place it gently in a glass of milk and get to the dentist within half an hour. The quicker you get to the dentist with your tooth, the great chance you have of saving your tooth.
In the event of an emergency dental appointment, we do our best to see patients quickly, to help ease your concerns.
Frequently Asked Questions
What can you help treat?
We can help treat toothaches and sensitivity as well as more serious problems like infections and trauma. We don't usually treat things like a chipped tooth or missing crown, except if you're in extreme pain. Treatment can involve anything from providing pain relief to performing extractions, to giving general advice.
The earlier the better, finding an emergency dentist in Brisbane quickly helps ensure you get the best outcome. Emergency situations can get worse over time, so seek treatment as soon as possible.
What is considered a dental emergency?
In general, any dental problem that needs immediate treatment to stop bleeding, alleviate severe pain, or save a tooth is considered an emergency. This also applies to severe infections that can be life-threatening.
Please contact us as soon as possible.
Contact Us Today
If you require emergency dental care within our practice opening hours, please telephone as soon as possible on the day (advisably first thing in morning). We will do our best to see you on the same day as your call, if possible, or advise of earliest dental emergency appointment.
We'll see you soon!
CONTACT US

Emergency Dentist in Spring Hill, Brisbane CBD QLD | (07) 3839 7757