Teeth Whitening in Brisbane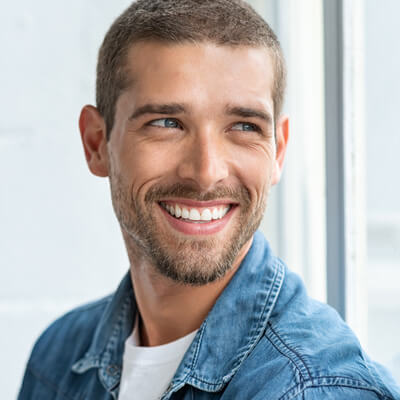 Ready to feel confident about your smile and improve the appearance of your teeth in just one practice visit?
Our dental clinic offers modern tooth whitening treatments that restore shine and lustre to discoloured teeth affected by staining agents in food, beverages, and tobacco. The whitening process is quick with immediate and noticeable outcomes. It removes the stains and discolouration on teeth, as well as lightening pigmentation within teeth enamel.
Professional Whitening Vs. Take-home Kits
We use Philips Zoom Whitening in our Brisbane clinic. This in-chair professional treatment has been clinically proven to whiten your teeth up to 8 shades whiter, and is the fastest and most effective way to achieve brighter smiles.
Whilst there are several types of treatment aimed to enhance bright smile available over-the-counter, from toothpastes to strips. The active bleaching ingredients in these products does not compare to the effective teeth whitening we offer at our practice.
NEW PATIENTS

The proprietary Zoom whitening activating light we use upon the hydrogen peroxide-based gel, creates a reaction that lightens the dental enamel making it whiter. When you are ready to get serious about this cosmetic dental treatment; schedule an initial consultation and discuss how
our experienced dentist
can whiten your teeth.
How Long Do Results Last?
Your results depend entirely on how you care for your teeth after treatment. To keep them white and bright, it makes sense to reduce staining beverages and foods when you can. Brushing and flossing daily is important to maintaining great dental hygiene and is a vital process in maintaining white, healthy teeth.
Of course smoking is notorious for staining, and can quickly reduce the effects of teeth whitening treatment.
Also, make sure to keep up with your dental hygiene and professional cleaning. If you notice you need a whitening touch-up, Dr. Sally may be able to provide you with professional at-home whitening kit and custom trays to use as-needed.
What Is Philips Zoom Teeth Whitening Procedure?
The In-Chair Laser teeth Whitening procedure is one of the most popular professional cosmetic dental procedures at our dentistry clinic and is also known as Philips Zoom – this method of teeth whitening is popular for its speed and efficiency.
Zoom procedure begins by sealing all the soft tissue of the mouth, and then coating teeth in a professional-grade whitening gel. This gel is then activated by a special light that encourages oxygen to enter the dentin and enamel, bleaching out stains and discoloration. This professional whitening option can usually be completed within just 90 minutes and then you can immediately return to your normal daily life with no downtime, and you can enjoy your whiter, brighter smile.
Book Today for Just $599
Our expansion is almost complete and for a limited time we are looking to increase patient numbers, so why not take us up on our teeth whitening offer whilst it is available!
Home Whitening Kits
Our take home whitening kits can achieve similar results, however require strict home applications for 2 weeks.
You can achieve a whiter smile in the comfort of your own home using custom-made bleaching trays, but you will get a faster result with our in office procedure.
Benefits Of Professional Teeth Whitening
Philips Zoom cosmetic teeth whitening offers some unique advantages over store bought products that claim to whiten or bleach the teeth, including:
Professional-grade bleaching agents that can remove even the most difficult stains
Great results with a single one-hour procedure
Higher resistance against future stains and discoloration
Long-lasting results
While almost all natural teeth will whiten, results may vary. Patients may require an oral hygiene appointment before undertaking whitening treatment.
Interested in whitening your smile? Contact our team today to learn more and book an appointment.
CONTACT US

Teeth Whitening in Spring Hill, Brisbane CBD QLD | (07) 3839 7757