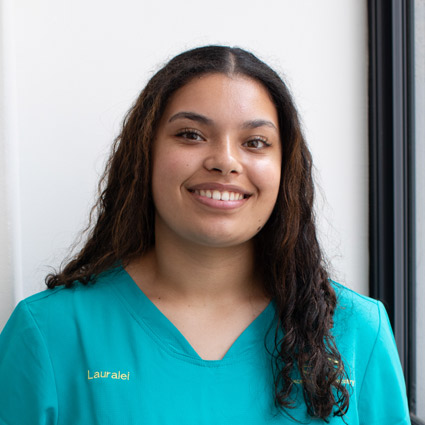 Meet Lauralei, Dental Nurse
The youngest member of the team. She joined Excellence in Dentistry as a dental nursing trainee in 2023, and she's been a delight to work with. She's smart, hard working and a toughie.
In her short time working as a trainee, she's learnt so much and has advanced impressively.
Her well manners and caring nature has caught patients' attention already and they have started warming up to her and getting to know her as a part of the team.

Lauralei, Dental Nurse | (07) 3839 7757