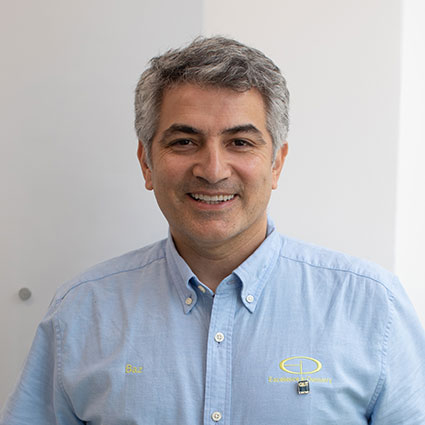 Meet Baz, Practice Manager
Excellence in Dentistry's diligent practice manager. He agreed to help Dr Sally with the management of the practice just for a couple of months while she was on maternity leave with her first son which then turned into a permanent change of career for him. A partnership that got extended from life to work.
Having an MBA from QUT enables him to be in his element managing Excellence in Dentistry to the highest standards with perfectionism. Patients and team members mutually love his friendly and down-to-earth attitude.
Out of the Office
You can find him chatting away with patients when he's sitting at the front desk. The popular topics are motorbikes, watches, tennis and politics!!!

Baz, Practice Manager | (07) 3839 7757