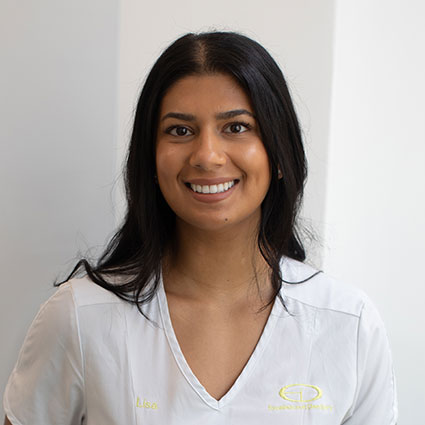 Meet Lisa, Oral Health Therapist
Lisa graduated as an Oral Health Therapist from Curtin University in Perth, and she's been practicing for almost 7 years now. Lisa and her husband moved to Brisbane in 2021 and they are loving their new life here.
As a registered Oral Health Therapist, she is committed to providing top level of dental care for patients in a kind & caring manner. Aside from carrying out preventive hygiene & gum disease treatment on adults & kids, she enjoys doing paediatric dental procedures such as fillings, fissure seals and extractions on kids.
Out of the Office
In her spare time, she stays active, loves reading and travelling to new places or cooking up a storm.

Lisa, Oral Health Therapist | (07) 3839 7757