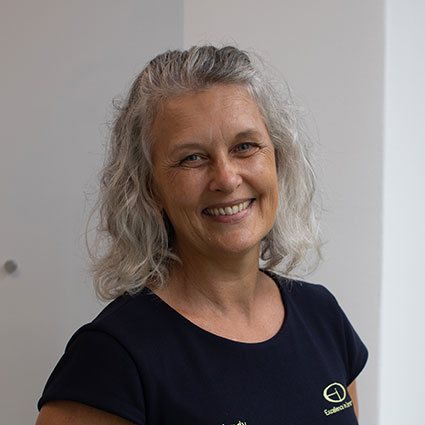 Meet Wendy, Front Office Coordinator
Wendy and her husband used to be long-term patients of Excellence in Dentistry and then by mere luck at a point in time when she had left her previous job and a position was available at Excellence in Dentistry, Sally and Baz saw the opportunity and invited her to join them. Though she had been in medical field for many years, she settled into the dental environment quickly and become a significant part of the team. She has brough years of valuable patient service experience with her. She is friendly and super caring.
She has a way with people, everyone feels so comfortable and loved around her which is a blessing, especially our nervous patients.
Out of the Office
Wendy has been happily married for 35 years and is blessed to have 2 wonderful daughters and 3 grandbabies. Her hobbies include spending time with family and friends, going to cinema- big Harry Potter fan. She enjoys taking long walks especially when on holidays exploring new sights.

Wendy, Front Office Coordinator | (07) 3839 7757