5-Star Rated Sleep Dentistry in Brisbane
Take The Worry Out Of Dental Care
Feeling nervous about undergoing the dental care you need? At Excellence in Dentistry, we offer different types of sedatives to our apprehensive clients.
We understand our patients' anxiety and are very experienced at calming and relaxing them with a couple different options, including:
Often called IV sedation, this is for higher levels of apprehension. The intravenous sedation usually involves injecting a drug, usually of the anti-anxiety variant, directly into the bloodstream during dental treatment.
Great for patients with slight anxiety problems
Take the first step to the beautiful smile you deserve –
Call (07) 3839 7757 or book an appointment online now!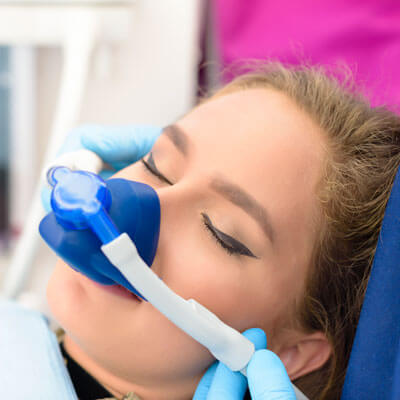 IV Sedation at Excellence in Dentistry
Toothache and other dental issues can be extremely painful. However, don't wait until you can no longer bear the pain. Visit us today!
Our caring and customer-friendly team will work closely with you to give you the appropriate and efficient dental treatment for you. By taking care of your dental health today, you save yourself the trouble of having prolonged treatment procedures tomorrow. It's definitely better to have a simple filling today than a complete root canal tomorrow.
Using IV sedation, we can help in making your treatment as relaxed and comfortable as possible. Just get your sedation, relax and let us worry about the rest. Talk to our team today and find out how we can assist you
The application of IV sedation has been very beneficial to hundreds of patients in getting the appropriate treatment for them. Regardless of the treatment type, whether a simple tooth filling or a more complex dental implant procedure, IV sedation can keep you relaxed and make your time at the dental office more enjoyable and less stressful.
Experience Deep Relaxation During Your Treatment
As opposed to general anaesthesia which will render you completely unconscious, IV sedation keeps you conscious and still totally relaxed. You will be able to fully comprehend and respond accordingly to your dentist's requests all while experiencing a feeling of calmness and relaxation. The procedure will also be generally less painful and will give the feeling of brevity. The procedure will be over and you'll be discharged to go home before you even know it.
The benefits of dental IV sedation are many. If you are pressed for time and just manage to squeeze a little time from your hectic schedule to visit the dentist, we can make use of IV sedation to perform multiple operations in just one appointment. Simple multi-tasking at work here to take care of your oral health no matter how busy you are.
For clients who are generally anxious about dentist appointments and being in a dentist's chair, we can use IV sedation to take away the fear and anxiety from you. The team in Brisbane City can help relieve you of the anxiety with our friendly approach and IV sedation.
Call (07) 3839 7757 to book your appointment today!
BOOK ONLINE >>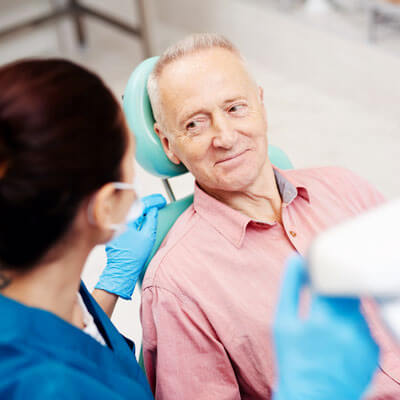 A Safe, Effective Option
When carried out under the supervision of a specially-trained medical practitioner, IV sedation is extremely safe and hazard-free. However, a few conditions could put your safety in jeopardy.
These conditions include pregnancy, intoxication, CNS depression or glaucoma and benzodiazepine allergy.
If you have any of these conditions, please inform us before having IV sedation.
Patients that are suitable for IV Sedation include:
Who are anxious or have fears or phobia of dental procedures
Have had bad experiences in the past
Require complex dental treatments
Have a strong gag reflex
Have needle phobia
Procedures than can be under sedation
Extractions (includes complex surgical extractions)
Cosmetic dental such as veneers etc
Wisdom teeth extractions
Dental Implants
Fillings
Cleans
There's no need to worry about dental work at Excellence in Dentistry –
Call (07) 3839 7757 or book online now!
BOOK ONLINE >>
Sleep Dentistry in Spring Hill, Brisbane CBD QLD | (07) 3839 7757